Ideas Unlimited ~ Unlimited Ideas
Welcome to our site! We are thrilled that you have chosen Ideas Unlimited as one of your choices for promotional products and advertising specialties. We have been in business over 40 years and would love to help you find the perfect accompaniment to your marketing efforts.
Please, use this site as a starting point and allow us to personally serve you by contacting us via email at info@ideas711.com or by telephone at 901.766.0800. Thank you.
Featured Item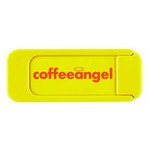 Web Cam Cover
This ultra-thin webcam cover protects your security & privacy & prevents webcam spying. Simply place your finger on the disc & slide to hide/unhide the web camera. Fits most smartphones, Smart TV's,PS...
$0.59 - $1.20